First Visit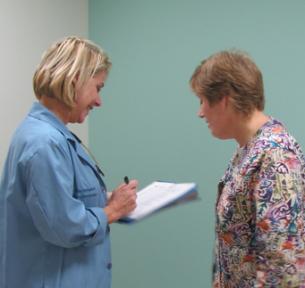 Making an Appointment
The best way for you to schedule an appointment is to contact your primary care physician to make a referral to our practice. We would like to have as much information for your physician regarding your pain condition prior and past medical history prior to your appointment. Your Physician can obtain a referral form in the referring physician section of this site or by calling our office at (815) 316-7300.
Your First Visit
During your first visit our goal will be to get to know you and your expectations. We will focus on assessing your medical history and setting up a treatment plan that is right for you.
We ask that you arrive a few minutes before your first appointment so we have time to complete all of the paperwork necessary before your first appointment begins.
Are you or someone you know thinking of visiting the Rockford Pain Center?
Please see our the below patient forms section to download and fill out the required forms.